Enjoy a Hearty Breakfast with Fresh Ground Coffee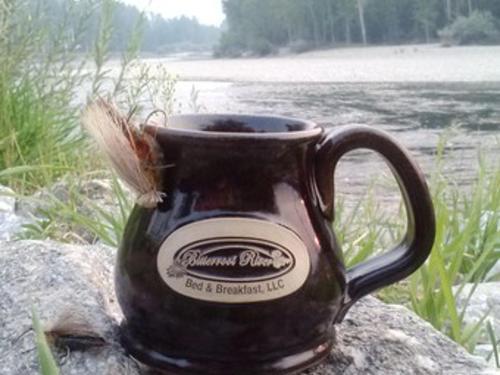 Start your day off right with our locally roasted blend of Bitterroot River Bed and Breakfast Coffee! Your first cup of coffee can be served to your room, to enjoy at your leisure, or you are welcome to join other guest in the sunroom for coffee time. Our regular coffee time is 7:30 and breakfast time is 8:30 a.m., But we are flexible! If that doesn't work, choose a time that is convenient for you. A delicious full breakfast is served each morning. Each breakfast includes farm fresh eggs, Daily's premium meats, Montana grains, along with berries and herbs grown right on the premises, in our organic garden!
Our Farm to Table Breakfast is Sure to Satisfy!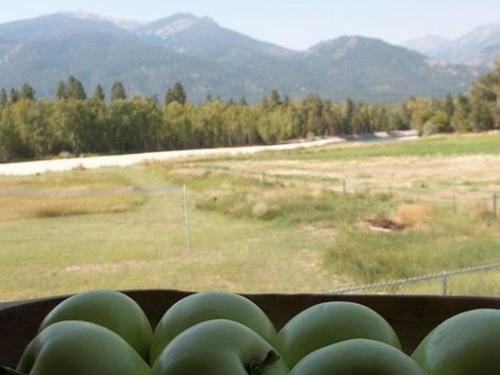 By serving "farm to table," we are able to prepare your breakfast with the freshest, most natural ingredients possible. An example of our Montana sized breakfast includes our tasty Montana Skillet served with huckleberry muffins, Montana's own Daily's Premium Bacon or Sausage, and fresh fruit. By popular demand, Kevin frequently prepares his famous Bourbon Glazed Pork Chops topped with fried eggs, served with a side of Heather's made from scratch Apple Pinwheels, and fresh fruit, for a true morning feast! Our menu varies seasonably to include the freshest in season ingredients.
Special Dietary Concerns
Please let us know if you have special dietery needs. We are happy to prepare gluten free, vegetarian or whatever meets your needs or palette. You may want to linger in the sunroom adjacent to the dining area, to have another cup of coffee and plan your day. There is also seating on our covered porch, where you can enjoy eating outdoors during warm weather. From the porch you are likely to see hummingbirds, grazing deer and possibly ospreys fishing in the river.

Enjoy a late night snack with Heather's homemade cookies, baked daily, just for you! Don't be shy... just ask, and we are happy to serve a glass of ice cold milk, to finish your night off right!
Tasty Treats Showcase Montana Grown Grains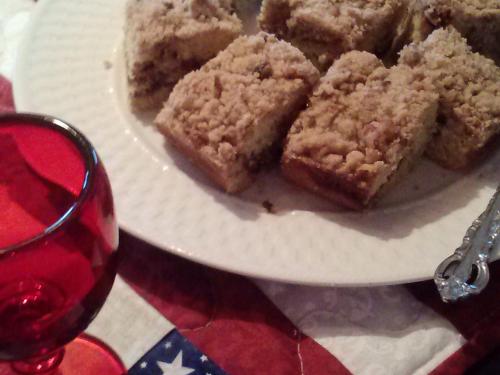 "Hospitality at it's best! I loved listening to Heathers cute little Alabama accent while she shared her love for the wildlife in the area. Kevin made the BEST bourbon pork chops with eggs! To top it off Heather baked all the breads and cookies from scratch! So good! Bring your fat pants." Melissa Belfair, WA