Things to do near Stevensville, Montana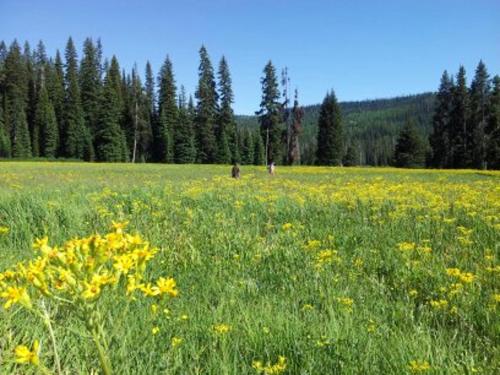 Wine and Spirits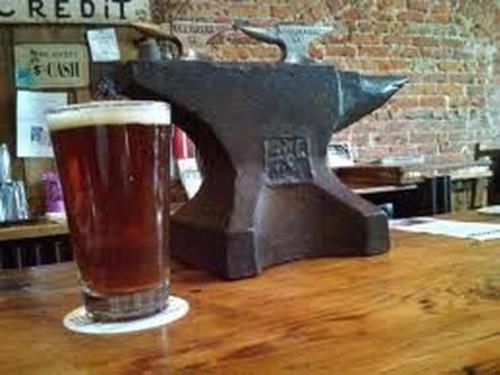 The Missoula - Bitterroot Valley area is home to a least 17 brewries, wineries, and distilleries. We will be happy to assist in scheduling a tour or provide you with info to create your custom itinerary. You get to enjoy the best Scenic Driving in Montana and some of the best brew! Please visit these websites for more info:
Bitterroot Valley Chamber of Commerce
Stevensville Main Street Association
Art, Dining and Entertainment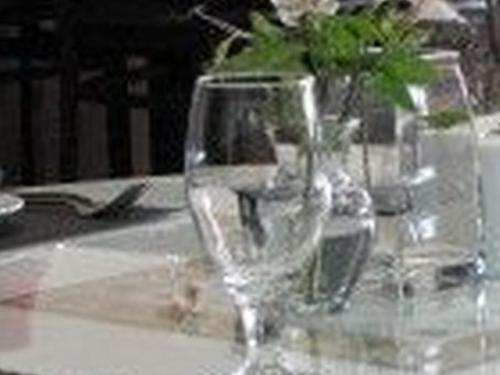 The Bitterroot Valley is home to numerous well known artists. Naturally, Montana has especially deep roots in the fiber arts, photography, and painting! Montana's wealth of high quality grain productions has lead to a treasure trove of artisan beer, wine, and spirit crafters! Many of the artists offer lessons, special showings, etc and the distilleries offer tastings and tours. For more info, please see these websites:
Stevensville Main Street Association
Artists Along the Bitterroot
Bitterroot Valley Chamber of Commerce
Bass Creek Overlook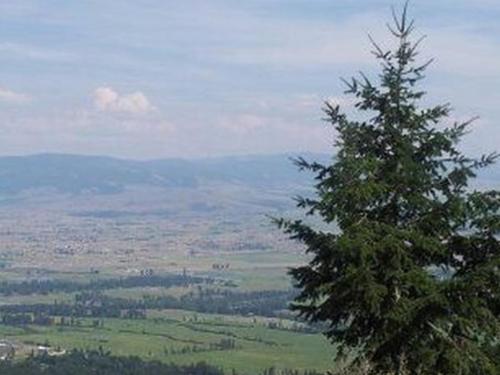 Located just a few minutes from the B&B, this scenic drive is great for those who want to see the mountains without having to hike! The Bass Creek Overlook road takes about an 90 min round trip. This is also a popular destination for those who want to enjoy just a little more of Montana before they have to go to the airport!
Bass Creek Nature Walk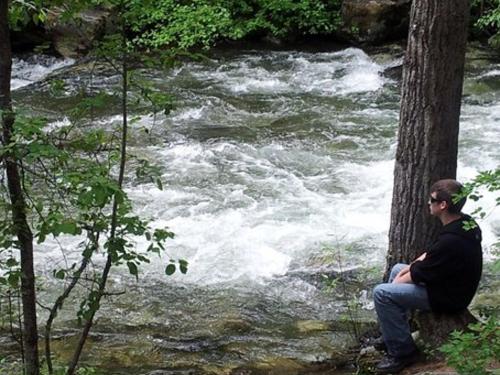 Located just a few minutes from the B&B, this nature walk is for those that don't have the time or stamina to hike! The nature trail is a gentle walk that meanders through the cool forest. You only need a few minutes to enjoy this beautiful section of the Bitterroot National Forest.
Lee Metcalf Wildlife Refuge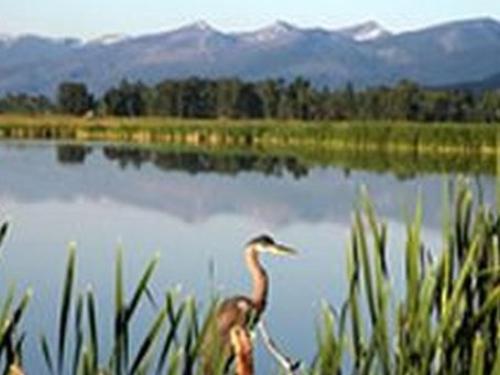 Located right in Stevensville, this park showcases Montana's beautiful Bitterroot River and all of the great wildlife she has to offer. You can hit a round of golf or stroll along the walking trails! The visitor center offers fantastic views and the trained staff can answer your questions about local wildlife.
Bear Creek Overlook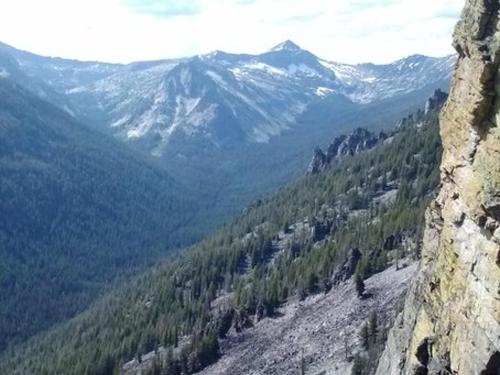 Scenic Drive and Hike. This one is not for the faint of heart! Located about 15 miles from the B&B, If you love adventure and want to see "Montana" this trail will not disappoint!
Kootenai Creek Nature Walk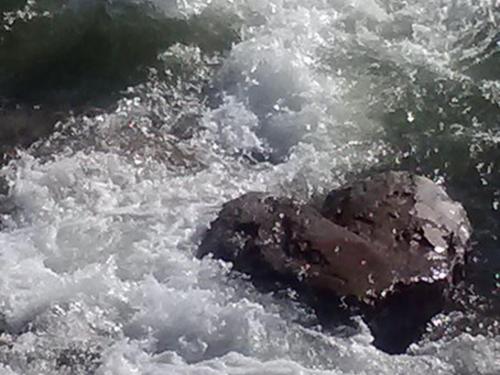 Close to the B&B, this is a nice walk for all skill levels. You can walk just a few minutes or for a few hours and you are sure to have great views. Guests have reported mountain lion, bear, moose, and wolf sightings on this trail. Be aware of your surroundings. This valley hike follows the Kootenai Creek and has gentle terrain.
Fly Fishing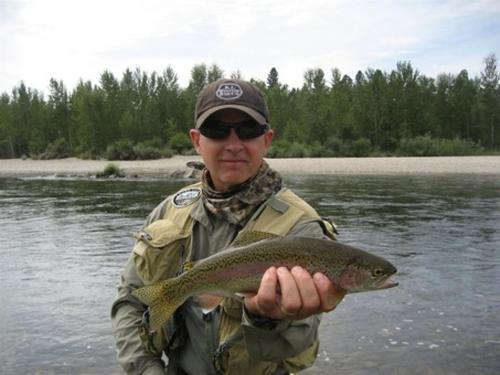 Horseback Riding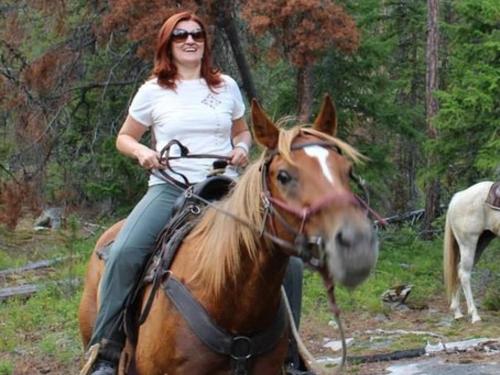 Horses and Montana go together like bacon and eggs! City slickers can enjoy half day or full day trial rides during summer months. Choose your date and we will get you saddled up with one of our area equestrian hosts for a memorable Montana horseback riding adventure! More serious equestrians may be interested in Kootenai Creek Equestrain Center.
Biking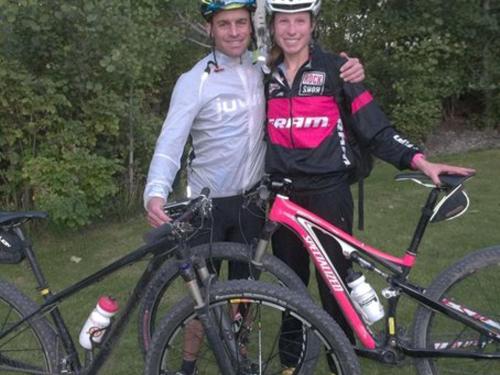 Both bicyclist and motorcyclist enjoy the scenic highways and biways of Montana. Our neck of the woods is internationally recognized for the best Montana bike tours and host to the "Bitterroot Trail" that stretches nearly 50 miles through the valley. You may even decide to try a
Bike and Brew Tour!
National Bison Range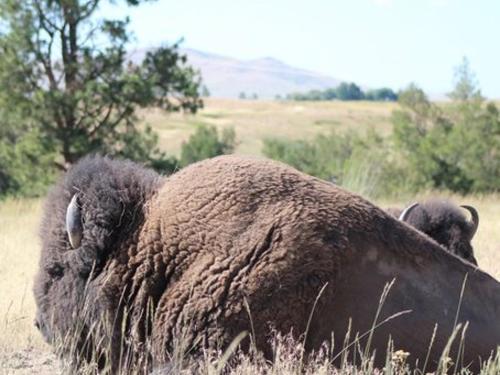 This adventure is about an hour from Missoula. You are sure to see wildlife and spectacular views!

Summer Hours: The Visitor Center is open 7 days a week from 9 a.m. to 5 p.m. through October 15, 2017.
Hiking and Rock Climbing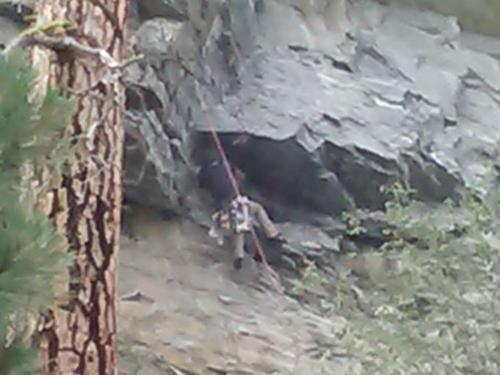 The nearby Selway-Bitterroot Wilderness Area is prime Montana hiking, backpacking and rock-climbing country. The Bitterroot National Forest offers numerous trailheads, accomodating any skill level, just minutes from the B&B. Our favorites are Kootenai Creek and Bear Creek! For tips on the best Montana rock climbing visit:
https://www.rockclimbmontana.com
Scenic Floats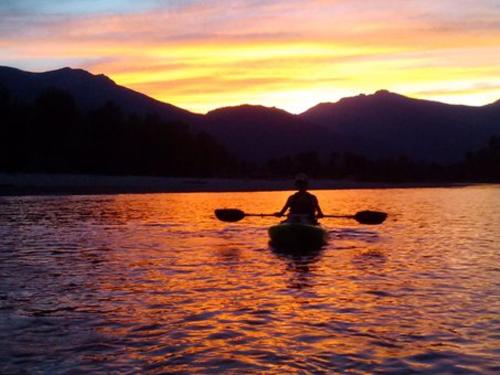 If "white water" is not your style, you can float the Bitterroot on your own, or take a guided float tour with Dale at Bitterroot Rafting Adventures! Dale provides eco friendly tours of the Bitterroot River. His pontoons feature comfy seats so you are sure to have a relaxing afternoon on the river! Dale offers half day, full day, and even "Cocktail" floats!
Contact Dale:406-360-0595
https://www.bitterrootraftingadventures.com
Jerry Johnson Hot Springs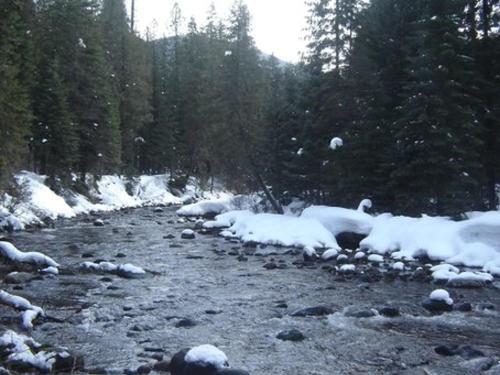 Jerry Johnson Natural Hotsprings Outdoor natural hotsprings, clothing optional. Five Natural pools varying in size and temperature. Open year round. Be sure to stop at the visitor center at the state line and enjoy a nice restroom break!
White Water Rafting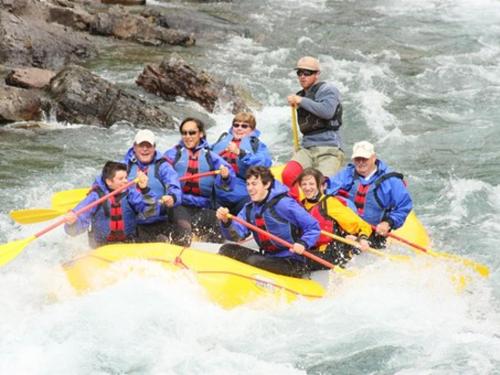 Missoula's Zootown Surfers
offer great White Water Rafting trips nearby, or take a scenic drive north to
Glacier Raft Company.
Both outfitters offer fantastic Montana white water experiences and excellent customer service! We love 'em both!
Hunting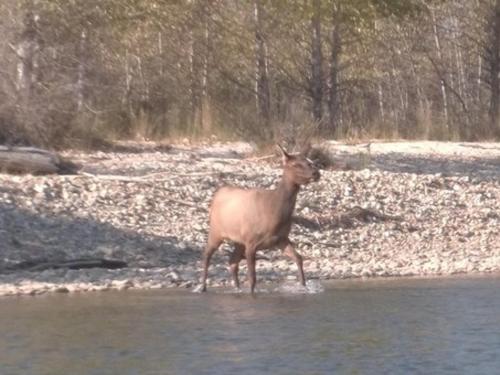 St Mary's Peak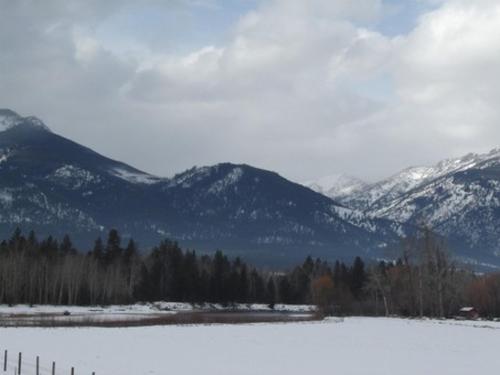 The tallest peak in this part of the Bitterroot National Forest, St Mary's towers above the B&B and makes for an excellent day hike! We are happy to upgrade your stay to include a picnic lunch! More info coming soon.
Lolo National Forrest and Lolo Hot Springs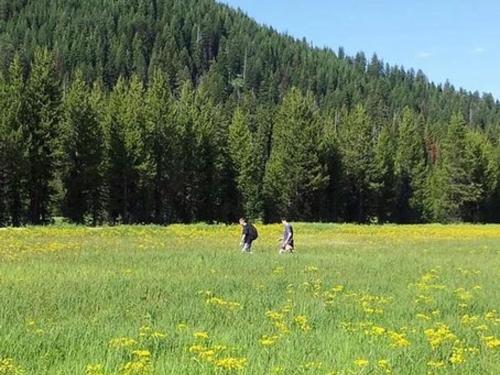 Indoor/outdoor hotsprings with bath facilities and snacks. Water temp around 104 indoor and cooler in the outdoor pool.Great for summer days and after a long day playing in the snow. Open year round.
Entry fee required for hotsprings.
Phone: 877-541-5117
38500 US-12, Lolo, MT 59847
Garnet Ghost Town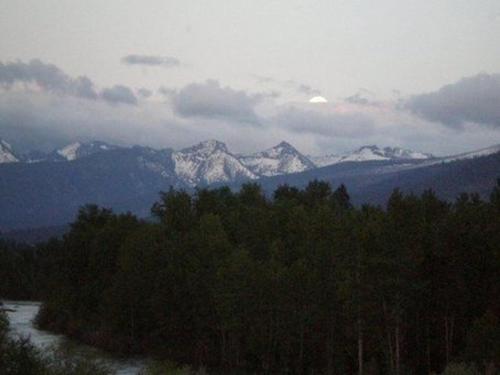 Montana's most preserved ghost town is located just outside of Missoula. Garnet was named for the semi-precious ruby-colored stone that was mined in the area.The scenic drive to Garnet follows Montana's beautiful Blackfoot River. This state park is a great destination for a day trip. We are happy to upgrade your stay to include a picnic lunch!


St Mary's Mission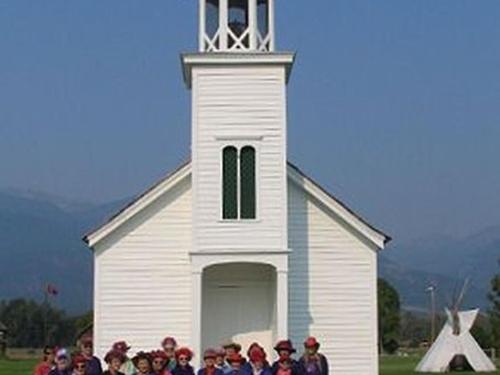 The mission is the heart of Montana and the heart of Stevensville! Located a few blocks from the B&B, this is Montana's oldest settlement and home to the Salish Native Americans. The grounds and museam are home to Montana's history. More info coming soon. Father Matthew Huber. 333 Charlos St., Stevensville, MT 59870 406-777-5257
Masses: Sat., 5 p.m.; Sunday, 8:30 a.m.; TWTh, 9 a.m.
Holy Day, 9 a.m. or 7 p.m.
Reconciliation: Saturday, 3:45-4:30 p.m. or by appointment.
For a list of all of our local churches, please click here.
St Ignatius Mission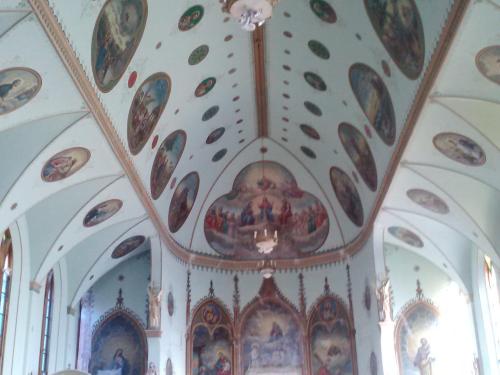 You don't want to miss this national treasure. It is on the way to GNP and the National Bison Range, so stop in and take a peek as you pass through the area!

The St. Ignatius Mission is a Roman Catholic mission founded at its present location, St. Ignatius, Montana, in 1854 by Father Pierre-Jean De Smet and Father Adrian Hoecken.

300 Beartrack Ave, St Ignatius, MT 59865
Phone 406-745-2768

Historical Fort Missoula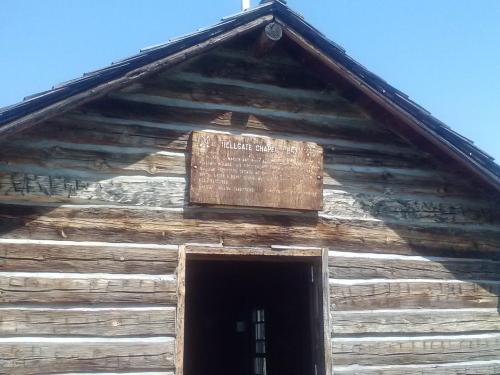 Per Wikipedia, "Fort Missoula was established by the United States Army in 1877 on land that is now part of the city of Missoula, Montana, to protect settlers in Western Montana from possible threats from the Native American Indians, such as the Nez Perce." The fort evolved through the years to represent a real icon of American History!